We are happy to report that both of our 182s – N405JH (182RG) and N931SJ (182S) – will be undergoing major avionics upgrades this month. These upgrades will bring TSS Flying Club into the 21st century with modern avionics and GPS for our members across all of our planes. This means that all of our IFR aircraft will now be operating under the Garmin 650/750 logic, which will increase safety by allowing our pilots to not have to memorize three different systems for flying IFR approaches.
Upgrades include:
Garmin GTN750 WAAS GPS

Provides highly capable touchscreen GPS with embedded transponder and audio panels. This is the larger version of the GTN650 in N992WW. Features include multiple ways to access information, graphically editable flightplans, charts, and traffic alerts.
JPM-900 Engine Monitors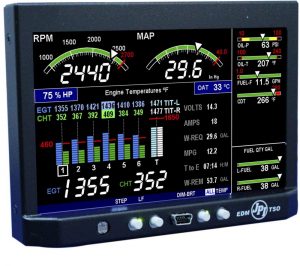 Replaces legacy instruments and provides accurate fuel flow, oil pressure, engine cylinder temperatures, as well as Manifold Pressure and RPM.
Also includes:
DAC GDC31 – Autopilot GPSS Steering
Autopilot in 1SJ will be upgraded to GPSS steering, allowing the plane to fly the exact flightplan inputted on the GPS including enroute, holds, and approaches. The 182RG will be getting GPSS shortly, awaiting a new product launch.
Garmin GTX345R Remote Transponder with ADS-B OUT
Powers the transponder function in Garmin 750 GPS. ADS-B OUT will allow for receipt of in-flight traffic alerts on 750 and Foreflight, as well as 2020 requirement compliance. This will also replace the stratus devices and provide in-flight weather on personal devices.
Garmin GMA35c Remote Audio Panel
Powers the audio capabilities on the Garmin 750. Includes bluetooth capability for music, audio playback of ATC. We will also gain voice activated control over the Garmin 750, with a separate button that will activate this feature.
Mid Continent Panel Mounted USB power
Two plug power mounted into the panel will provide reliable 2.1 power for charging devices in flight.